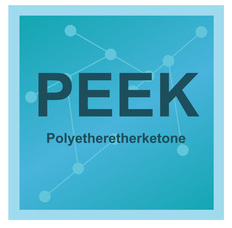 PEEK – Polyetheretherketone
PEEK – is a semi-crystalline, thermoplastic high-performance polymer.
The characteristics  combine very good mechanical properties with excellent chemical and thermal resistance.
Even at high temperatures, PEEK has very good, durable sliding properties and a high insulating capacity against electric current.
Due to its properties, polyetheretherketone is particularly suitable for the production of high performance plastic parts.